Your experienced steel service provider
Kitchener Steel Service Centre provides a comprehensive inventory of steel and speciality products with customized cutting, welding and delivery services to help save you time and money.

Proudly providing top quality steel and exceptional service to businesses across Southwestern Ontario since 1986, Kitchener Steel supplies a full range of premium metal products and extensive processing options.
Kitchener Steel's extensive inventory of hot-rolled, cold-rolled, aluminum, stainless and other metals includes a wide selection of bars, tube, angles, plate, beams, columns and channels. We pride ourselves on being a one-stop shop and are able to access a substantial supply chain through a broad regional network that ensures we meet or exceed buyer requirements. From parts to assemblies, we've got you covered.
With more than 30 years of experience, the Kitchener Steel team has the expertise and extensive product knowledge that sets us apart from our competitors. Our team of problem solvers is dedicated to providing delivery and processing times that meet or exceed client expectations, all while lowering supply costs.
Kitchener Steel is proudly ISO 9001:2015 certified and adheres to a Quality Management systems standard that ensures our customers get reliable, quality goods and services that reflect our commitment to continuous improvement of processes and products.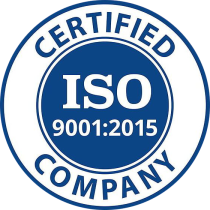 NEED STEEL?
WE'VE GOT IT.
Let us know what you are looking for and one of our experienced staff will be in touch with you within the day.